Most of us are familiar with the theory of 'six degrees of separation' – maybe you saw the play or movie of the same name starring Will Smith, or watched the new Discovery Series on the topic with Mike Rowe, or perhaps you've played the Six Degrees of Kevin Bacon game. It's the idea that all people, on average, are six, or fewer, social connections away from each other. 
How does this relate to us, as parents and caretakers of those with Williams syndrome? We have been talking for several weeks now about connections. During awareness month we focused on the incredible ability that individuals with Williams syndrome often have in this regard.  Their uncanny ability to "work a room" and come away with a host of new "best friends." We've also talked about the difference that connections can make during our journey with a child with Williams syndrome, and how the importance of that realization led us to re-imagine and broaden our former regional program as a Family Support Network.
Today, I'd like to talk a little about the Williams Syndrome Association's role as "connection-maker" and the critical difference the WSA can make for each of us when we take advantage of the opportunities it provides.  Each time I speak to the family of a teen or adult with WS who has just learned about the WSA, I am saddened to think of all the help and support that they have missed without the valuable connections that the WSA can provide, but also hopeful because regardless of the age of their child, now that they have found us, they still have time to make life-changing connections for the future.
Thinking back over Gary's and my 35-year journey with Williams syndrome, there are countless connections that have been forged through our active participation in WSA events. Each has been valuable and many have also been life-changing for Ben and our family. And I'm confident that your connections will join with mine in six handshakes or less.
When Ben's murmur was first detected at 6 weeks, the cardiologist at the local hospital sent us to the University of Michigan for surgery – a literally life-saving connection. And four months later, when we finally brought Ben home, we were armed with the phone number of a pediatrician in our area who had a son with WS, and the news that there might also be a family support group of some kind, and the doctor may know about that as well.  That doctor was WSA Medical Advisor, Marty Levinson and the group was the Williams Syndrome Association.  A few weeks later we attended our first (and the WSA's 2nd) national convention. The convention armed us with information about the importance of Early Intervention programs and therapy of all types, including a lesser known but sometimes helpful therapy based on music. Dr. Levinson, who also has a son with WS a little older than Ben, became our pediatrician and life-long friend… a true game-changer for Ben – and for us!
When Ben was 4, I answered the call and became the new regional chairperson for the Great Lakes Region, and then connected with Kathy Lipke, the chair in the Chicago area, to gather ideas to fulfill my new volunteer role, and soon was helping her organize the 1992 Convention in Chicago. Kathy, whose daughter is 5 years older than Ben, became a life-long friend and mentor.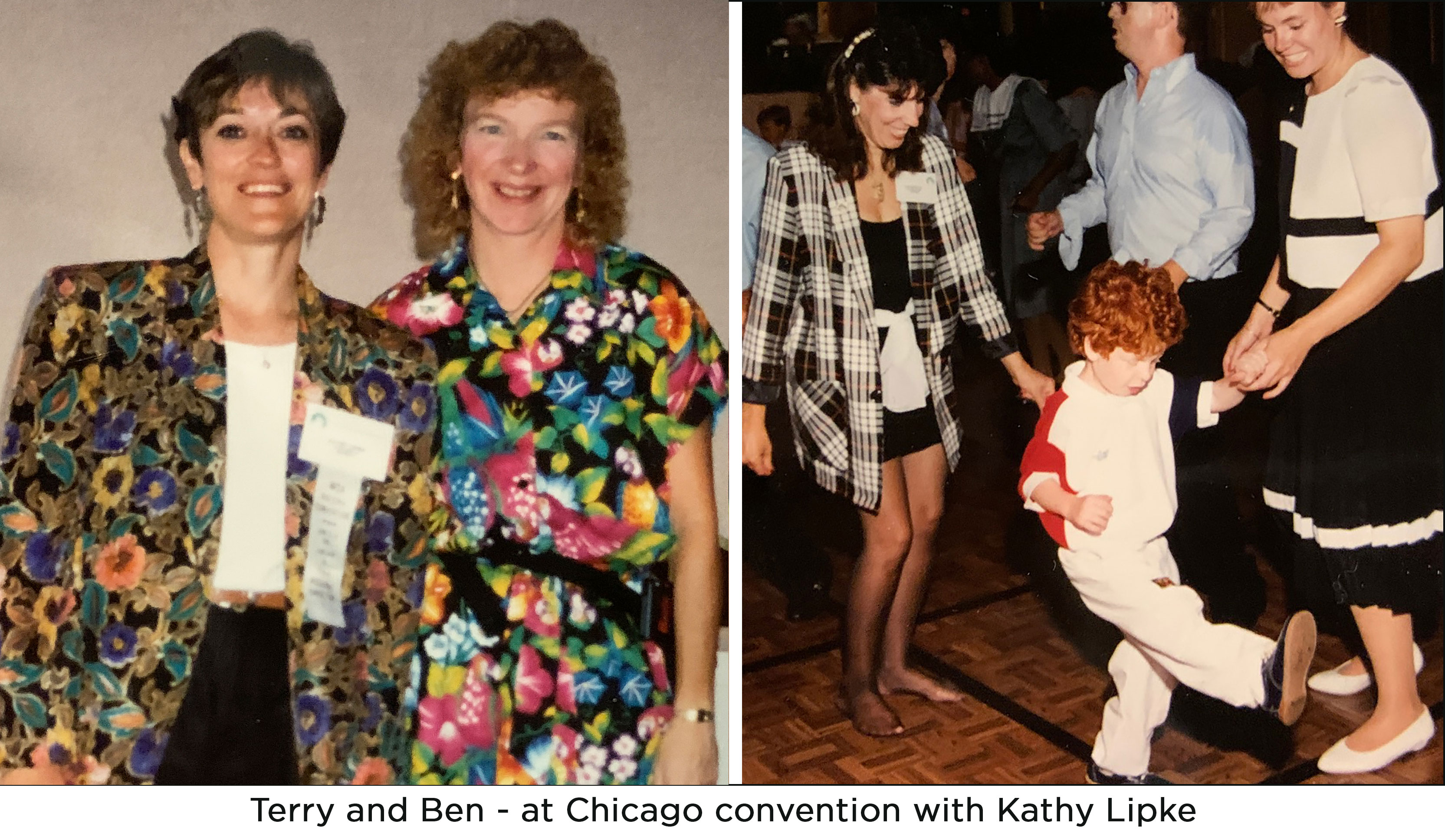 While at the convention in Chicago, I met the Co-Chairs of the Williams Syndrome Clinic in Boston – Drs. Barbara Pober and Karen Levine. Not long after that, I invited Dr. Levine to visit and observe Ben's classroom.  That innocent invitation led to us learning that Ben's teacher was setting him up for failure and we needed to change his placement ASAP…  Another invaluable connection became a life-long professional and personal relationship, and altered our educational journey with Ben in the best way possible!
I could go on and on…literally. When Ben needed back surgery, I called on both medical and family connections made through the WSA to find the right surgeon for Ben. When I needed to teach Ben's middle and high school teams about WS, parents who had traveled the journey before me jumped in with the guidance I needed.  When Ben's transition program was having trouble teaching life skills to Ben and others, the WSA educational consultant was there to help…the list goes on. 
I've met parents and professionals from all over the world and both visited and been visited by, those in Japan and Africa. The connections we have made through the WSA have helped to ensure Ben's health, improve Ben's education and enrich his life, and that of our family's at every stage.  And I know we will continue to make additional connections and call on those we've already made to help in the years to come.
How have connections made through the WSA helped you?  We would like to celebrate your connections, their connection with many of our other members, and the impact the WSA can make on your journey to provide your sons and daughters with WS the brightest future possible. Through the next several weeks, we prepare for our virtual and in-person Walks for Williams, with the continued and expanded theme of Connections that was launched in May.  We want to see and hear about your connections and the special impacts they have made! Complete this simple form to share your connection stories today to join the celebration, and learn more about the #walk4williams 2021 virtual and in-person events at williams-syndrome.org/virtualwalk.