Part of the mission of the Williams Syndrome Association is to provide programs and resources to individuals living with Williams syndrome and their families. To supplement the support our small staff can provide, we're forming partnerships and relationships with experts in various subject matters to create a network of consultants and partners to whom we can refer families when they need specific support. Below you'll find some of the consultants and partners who are available for support.
Education Consultant - Robin Pegg, MEd, COTA/L, ATP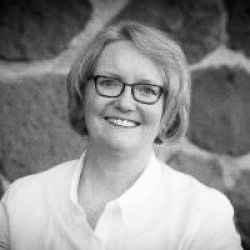 Robin is an Assistive Technology Practitioner who specializes in curriculum access. Robin works with individuals with all types of disabilities and has specialized in the unique needs of individuals with Williams syndrome for 20 years.
Robin serves as the Education Consultant for the WSA. She has worked with children with Williams syndrome for over 20 years. Her background is in occupational therapy, assistive technology, and her Master's degree is in Special Education. As the Education Consultant, she supports families, teachers, therapists, and schools as they are working to educate children with WS. Support can consist of consultation, teacher training, student observation, and IEP review or attendance. The WSA provides 3 hours of FREE support to a family to use however they see fit.
She works closely with our top researchers from around the world, including Dr. Carolyn Mervis, Dr. Bonnie Klein-Tasman, Dr. David Koppenhaver, Dr. Karen Levine, and Dr. Jo VanHerwegen to understand how kids with WS learn and what curriculum and instructional strategies will work best. 
In addition to her work with the WSA, she is an Assistant Professor/Academic Fieldwork coordinator in an occupational therapy assistant program at Grand Rapids Community College and also teaches classes on assistive technology at Western Michigan University. She lives in the beautiful countryside of Western Michigan with Dan, her husband of 37 years, and our spoiled rotten dog, Otis. They have 3 kids and 7 grandkids whom they love dearly and thankfully get to see almost every week.
If you, your child's teachers, therapists, or school, have questions about your child's educational programming, please contact me her rpegg@williams-syndrome.org or use this link to schedule an appointment.
IEP & Transition Consultant - Michelle Self, PhD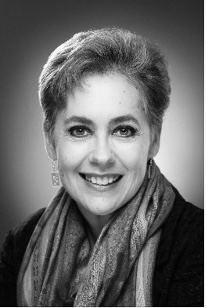 Michelle Self has worked for over 20 years with families of students with Williams syndrome to help them access an appropriate education and achieve their full potential. She started her career as a Materials Engineer in quality assurance, and then she opted for a career change and completed a PhD in Curriculum and Instruction with an emphasis in Special Education. She has worked as an adjunct professor at Bowling Green State University teaching junior-level students how to assess all types of learners, to write effective IEPs, and to assist in students' transition from high school. At the same time, she regularly consulted with hundreds of families across the country.
Michelle has spoken at Williams Syndrome Association conferences on a variety of education topics since 2006. Her expertise is in early childhood, especially determining the best accommodations for students, assisting with transitions into junior high and high school, and planning for the future.
She and her husband Bill spent most of their lives in Ohio before moving to Celebration, Florida, a year ago so their son with Williams syndrome could fulfill his vision of working at Disney World. They have another son, Bill, and daughter-in-law, Alex, both of whom volunteer with children at the Williams syndrome camps and conferences.
Michelle looks forward to working with more families through phone consultations for IEP reviews and attending IEP meetings. Contact her at mself@williams-syndrome.org to set up your consultation.
Speech - Language Pathology Consultant - Bianca Corozzo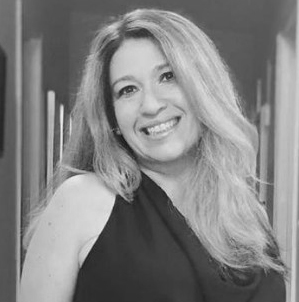 Bianca J Corozzo is a NYS Licensed Speech-Language Pathologist with over 23 years of experience in the field. In addition to her credentials in the field of Speech-Language Pathology, she holds a NYS School Building Leader Certification, demonstrating her commitment to educational leadership. Throughout her career, Bianca has held various roles, including Speech Therapist, Assistant Principal, Speech Evaluator, and Consultant. Her expertise lies in diagnosing and treating speech, language and behavioral challenges in both preschool and school-age children.
Bianca's contributions extend beyond her professional practice. She has published articles in parenting publications, sharing her insights and knowledge with a broader audience, as well as presented for various organizations. Bianca firmly believes that all children can thrive when provided with the proper tools, support, and interventions.
Bianca provides a variety of support for families. For those who would like to connect individually, you can book a virtual session with her to discuss anything communication related. She can review your child's current therapy goals and treatment plan, make suggestions for home based activities, and refer to the appropriate professional where necessary. In addition, she will be conducting regular webinars on topics of interest to families, as well as monthly Family Support group meetings where she can address your speech, language and feeding concerns. Reach out to Bianca at bcorozzo@williams-syndrome.org or schedule a session by clicking here.