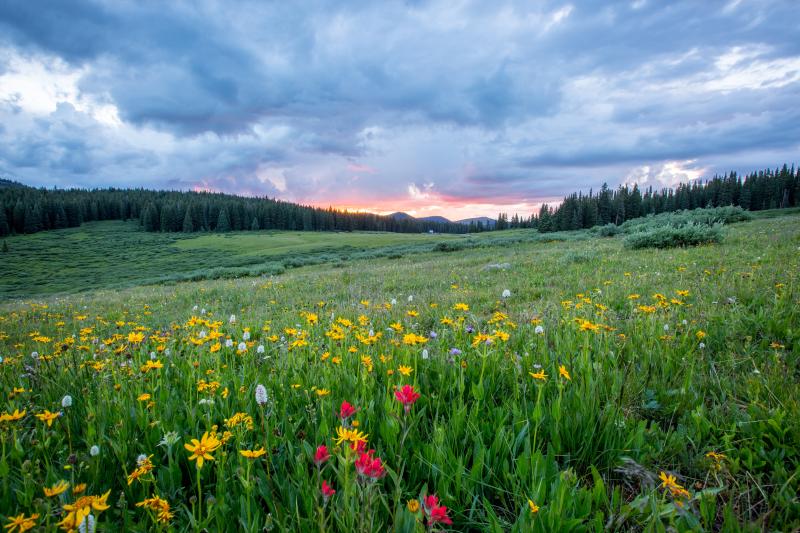 Dear Friends,
I hope this message finds you and your loved ones healthy and able to find moments of enjoyment despite social distancing, interrupted work schedules, and new family demands. As spring emerges and we're able to celebrate the new season, I hope these moments might even bring a sense of rejuvenation.
At the WSA, we are also focused on rejuvenation-the process of making something fresh or new again.
We are working hard every day to ensure that our programming is still fresh and, where needed, brand new. Primary among our goals is a programming and administrative structure that is nimble enough to adjust to our changing world.
Over the past weeks of event cancellations we have re-imagined our viable options. Staff and volunteers working in remote environments are absorbing all they can about virtual programming and events. We will go well beyond reacting to COVID-19 with emergency measures; our goal is to strengthen our programs with virtual opportunities that complement our current program structure, helping us to reach every family affected by Williams syndrome in the most meaningful way—today, and into the future. With your help, we will continue to advance the interests of all individuals with Williams syndrome throughout their lifespan.
Here's an update on some of our innovative new programming and important issues:
"Ask the Expert" Webinar Resources: A series expansion includes several special webinars in response to the recent changes we are all experiencing, a webinar platform accommodating larger audiences, and live Q&A's to enable increased audience participation. Posted to our website, webinars are free and can be accessed at any time.
General Resources: With our education consultant and professional advisors, we have created a brand-new "resources" section on the website, including those for education and enrichment (pre-K through transition), "white papers" for specific needs such as increased anxiety and behavior issues, and links to helpful external resources.
Virtual Williams Syndrome Awareness Month: May will always be Williams Syndrome Awareness Month, but this year, the celebration will look different. We will share video facts about WS and short biographies, participate in home-based awareness activities, and celebrate those with WS through photos and videos posted with our #WSawareness hashtag. Because we will be posting to social media in large numbers, our potential for spreading awareness nationwide is better than ever before - we can ALL participate...no walk required. 
Virtual National Convention: The 2020 convention will be our "first-ever" completely virtual meeting, offered at no cost to Members. We plan to include both traditional and brand-new program options-including parent sessions ("TED" type short talks, live Q&A sessions, pre-recorded webinars etc.) activities for individuals with WS and their siblings, and evening entertainment. Programming for everyone to enjoy will conclude with a celebration Walk.
Personal Assistance: Our Education and Advocacy consultants are working tirelessly to provide one-on-one assistance to families. Whatever the problem, our specialized consultants are here to help. WSA staff are also just a phone call away, and ready to help you at any time.
Summer Camp Programs: Like our other summer programs, Whispering Trails camps will be virtual in 2020-offering special digitally-based programming for youth and teens.
Adventure Seekers: Adventure Seekers has gone virtual! Nearly 200 individuals, ages 18 and older have signed on to participate in weekly zoom excursions designed to provide them with opportunities for great group activities, and a chance to check in with each other, WSA staff and their favorite volunteers.  
Bee Strong Initiative: The Bee Strong team, known for their support of families with young children at the national convention and local events, is working to organize "distance delivered" therapy options which will be available to families nationwide very soon. All WSA members will be notified when the program is launched.
Expenses: We are scaling our expenses against projected income for the remainder of the calendar year, and have applied for payroll assistance through the Coronavirus Aid, Relief and Economic Security (CARES) Act to help ensure that we won't have to trim our already lean staff. WSA leadership and the Board of Trustees are working to ensure that the WSA and its mission will survive this crisis and emerge even stronger.
Revenue: The WSA is supported almost entirely through private donations from WSA members and friends, and our fundraising efforts. More than 80% of our operations revenue is provided by our annual Walks for Williams.
Team-generated support and community fundraising are more important now than ever before. To continue to provide programs and a community for individuals with Williams syndrome and their families we will need you to help us raise ONE MILLION DOLLARS in 2020. I hope that when the time is right, you will support the WSA as you have in years' past, in whatever way is the most meaningful for you and your family.
Your loyalty is one of the WSA's greatest strengths, and for that I cannot thank you enough.
Embracing rejuvenation in the midst of the daily changes to our lives feels "right" for the WSA. You can continue to count on us for the support you need for your loved one with Williams syndrome. And with so much of our programming moving on-line for now, it's more important than ever that we have your contact information. Please ensure today that you are a member. WSA membership is always free, just like ALL of our virtual resources!
Whether you are an individual with Williams syndrome, a parent, friend or relative, volunteer, supporter, staff, or board member, we appreciate everything you do to advance our mission and celebrate individuals with Williams syndrome.  Together, we are making a difference.
With appreciation and best wishes,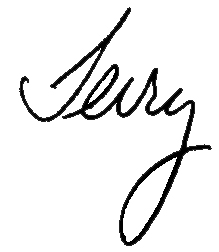 Terry Monkaba
Executive Director, WSA