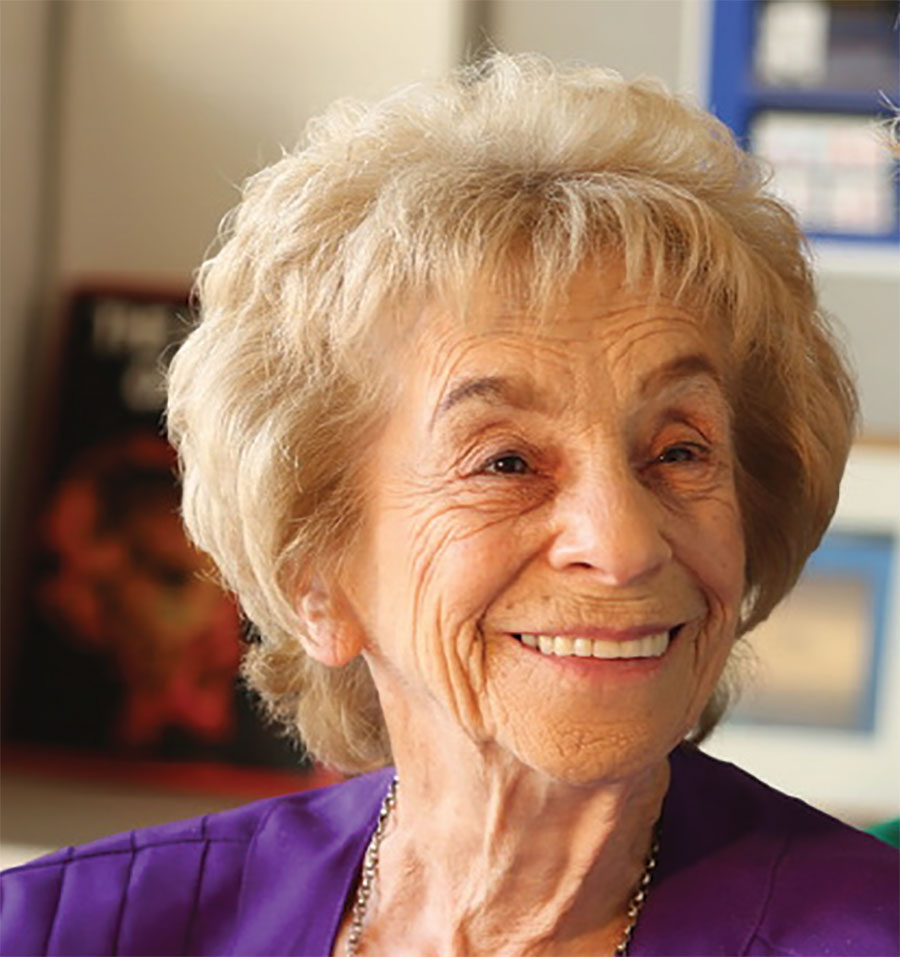 Dr. Ursula Bellugi, a pioneer in the study of Williams syndrome and a friend to WSA families since 1981, passed away on Sunday, April 17 at the age of 91. Dr. Bellugi was a leading researcher at the Salk Institute for Biological Studies for nearly 50 years – breaking barriers in the early years as a female scientist. As a researcher of the highest caliber, she received many prestigious awards for her work in the field of linguistics.
Dr. Bellugi is recognized as the founder of the neurobiology of American Sign Language – heralded in the scientific community as a pioneer in the study of the biological foundations of language.  She was among the first scientists to demonstrate that sign language was just as complex, abstract, and systematic as the spoken language.
Fortunately for individuals with Williams syndrome, Dr. Bellugi did not stop there. She was constantly seeking new avenues for illuminating the ties between neural and cognitive functions. In 1981, a San Diego family called to tell her about their daughter with Williams syndrome and her unique verbal abilities, piquing Dr. Bellugi's curiosity. A subsequent personal meeting with the family was the beginning of new research explorations.
Her research began to enlighten us to the unique language strengths of those with WS, and her efforts to bring together experts in diverse fields to link the brain, cognition, and genetics in order to uncover the many other complex issues related to Williams syndrome were life-changing for families.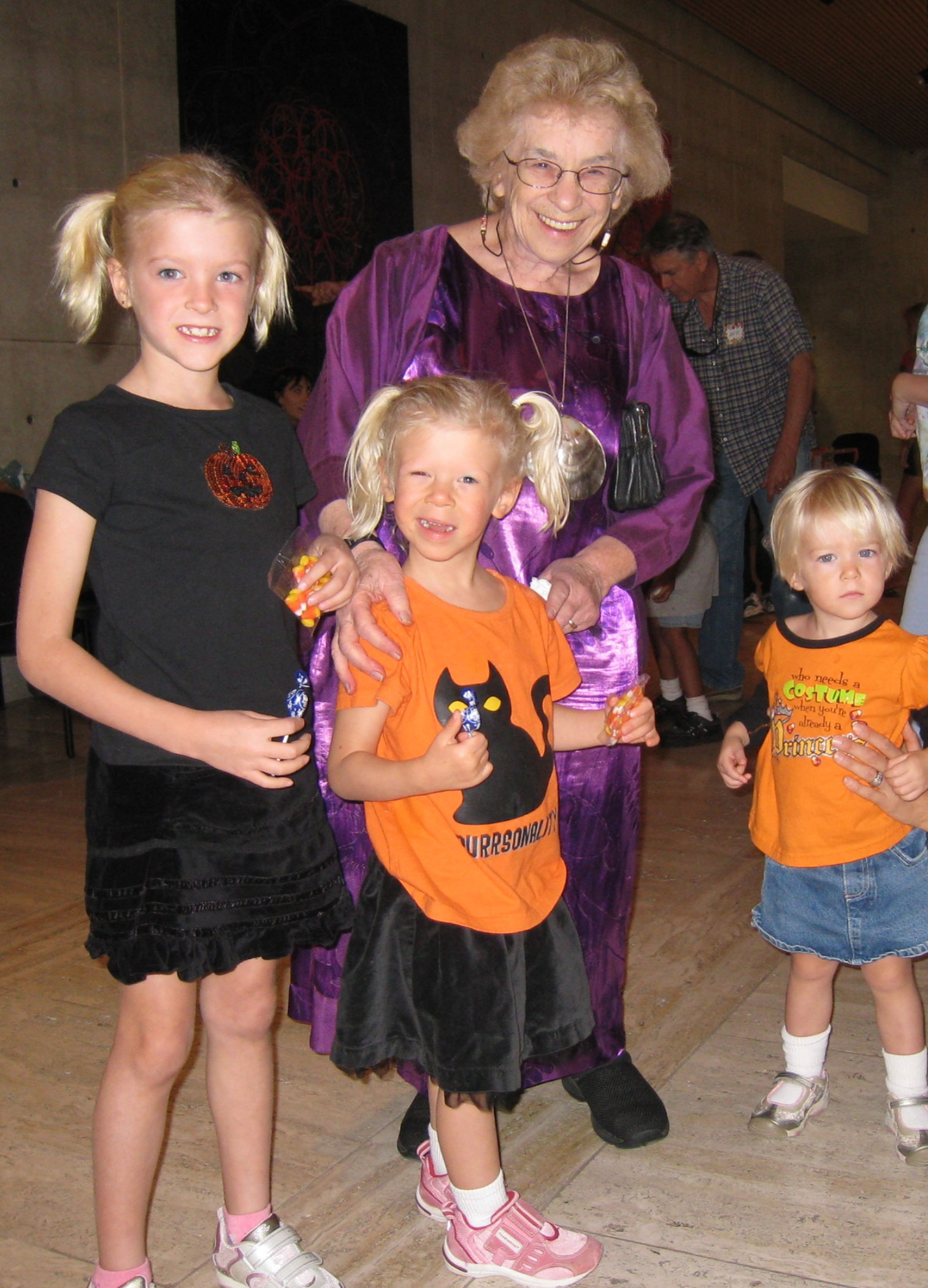 Just as important were Dr. Bellugi's efforts to open the minds and hearts of many others in the scientific community. Through her research and her special partnership with the WSA, Dr. Bellugi was introduced to more than 1100 families over 35 years of WS research, and she in turn insisted that the brilliant scientists she collaborated with, come out of their labs to join her at family events she routinely hosted at the Salk¾  even Jonas Salk himself was persuaded to attend. And everyone who entered "Dr. B's" lab, no matter the reason, left with a new awareness of Williams syndrome.
Williams syndrome was more than just the subject of fascinating research for Dr. Bellugi  She truly loved individuals with Williams syndrome, and every family that entered her lab or met with her team at a WSA conference or convention was made to feel special. When at WSA events, Dr. B. was immediately recognized by her beautiful muumuu style dresses and a very large shell necklace that she always wore. As she entered the hotel foyer, there were immediate calls of "Hi Dr. B.!" from every corner as those with Williams syndrome ran to greet her.
Dr. Bellugi published more than 250 papers and was inducted as a member of the highly prestigious National Academy of Sciences in 2008.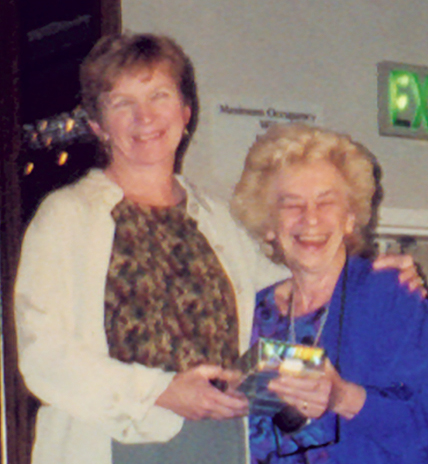 As one of her colleagues stated, "Dr. Bellugi is both a pioneer and an inspiration." Dr. Bellugi was a beloved member of the WSA community, and we were thrilled to honor her in 2017 with our Lifetime Achievement Award, honoring her many findings describing the unique language strengths in WS and the lessons she has provided about the links between genes and cognition. One of her most recent findings was the knowledge that people with Williams syndrome have boosted levels of oxytocin, the so-called "trust hormone."
Dr. Ursula Bellugi made a difference for everyone with Williams syndrome. She is revered as a scientist and truly loved by WSA families. She has left a legacy that will long be remembered. 
Terry Monkaba, Executive Director, WSA
Video created for the WSA by Jon Kent, Kent Creative.