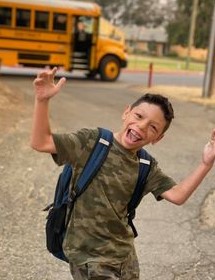 The learner with Williams syndrome (WS) can be both the biggest joy and the biggest challenge for the educators charged with their instruction.  Students with Williams syndrome are often caring, engaging, and excited learners. They also have a unique learning profile which requires educators to teach to the student and allow him or her to access their curriculum in unique ways.
The WSA has actively supported research on the cognitive, educational, and behavioral profiles of students with Williams syndrome for more than 15 years. This research has led to the development of a variety of resources to support parents and educators of these unique learners.  Our goal is to continue to define this profile to ensure we are able to provide accurate guidance and support to the educators who are teaching students with Williams syndrome.
Resources currently provided by the WSA include:
WSA and expert produced papers on a variety of educational topics
Consultation services
Training for school teams
IEP review 
Resources can be found on the WSA website under the Education section. 
We also have a website devoted exclusively to remote learning, with numerous teaching resources for individuals who are teaching or learning remotely.  The website can be accessed here.
We hope parents, students, and educators will have a rewarding and healthy school year. Throughout the month of September, and periodically thereafter, we will highlight some of the many resources currently available and introduce new guidelines on literacy and math instruction.
First, and of significant importance is the introduction (or reminder for those who know her well), of our educational consultant, Robin Pegg.
Robin Pegg, MEd, COTA/L, ATP

Robin is a RESNA certified Assistive Technology Professional who has dedicated her 20+ year career to promoting the full and equal access of individuals with disabilities. She prides herself on staying on the cutting edge of available tools, strategies and supporting research in the fields of assistive technology, differentiating instruction, and Universal Design for Learning. Robin's dual background in occupational therapy and assistive technology affords her a unique perspective when in pursuit of solutions for access.  

Robin has spent more than 15 years specializing in the educational and access needs of individuals with Williams syndrome. In her role as the educational consultant for the Williams Syndrome Association, she has worked closely with researchers around the world to coordinate and then disseminate current research into best practices and instructional strategies for teachers to implement with the students they are supporting.  

Robin holds a Bachelor Degree in Administration from Baker College and graduated summa cum laude from Bowling Green State University with a Masters in Special Education - Assistive Technology.  Robin is currently pursuing a Doctor of Education in Health Professions from A.T. Still University.

She has published numerous articles and publications on assistive technology implementation and her findings were showcased in Chapter 10 of From Possibility to Success by Patrick Schwarz, Ph.D. 

Email: rpegg@williams-syndrome.org

Contact: 231-578-4496 (cell)