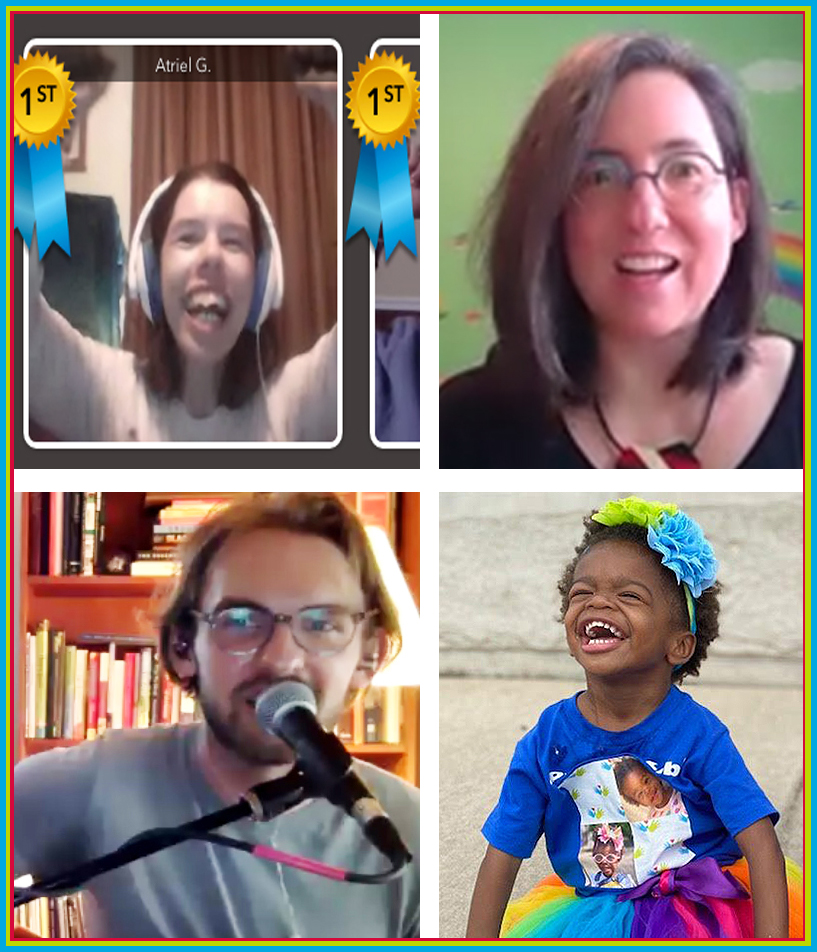 2020 for the WSA began much like we had hoped – with celebrations of an excellent 2019 which had seen program and income growth, research advances, and a remarkable gift providing the WSA with the funding needed to create a clinical consortium for Williams syndrome. As the New Year began we worked at full steam to ensure that the 2020 awareness month activities and the national convention would be the best ever and that our reach in underserved communities would be significantly expanded with a conference in Puerto Rico, and multiple sessions provided in Spanish at the convention in Phoenix.
A few short months later, the world was battling a pandemic, and both our personal lives and the programs of the WSA changed overnight.  The months since have not looked at all like we were imagining they would back in January, but as the year draws to a close, and I reflect on the nine months that have passed since the first "shelter in place" orders were given, I find that those months have not been without silver linings for the WSA. We have many reasons to be thankful. 
We have always worked to ensure that we would be nimble enough to adjust quickly to a changing world.  This year, that work was put to the test, and we're proud of our accomplishments to bring you relevant information and resources regarding COVID-19 and its potential risk for individuals with Williams syndrome, education for students with WS in a virtual learning environment, and virtual camp, convention, and programming for adults with Williams syndrome.  We have found that, although not the same as "in-person" meetings, there is true value in making virtual connections. This is especially true as we do the important work to increase our reach into ALL communities in a meaningful way. 
The WSA has much to be thankful for in 2020 –
Virtual programming saw a three-fold increase in "first-time" registrants for camps and convention, and a five-fold increase in our reach to adults with Williams syndrome when compared to in-person events
Registrants for camp and convention represented 46 states, Canada, and more than 10 other countries as far reaching as China, Denmark, and New Zealand.
An educational conference provided for Spanish-speaking families and recorded for an even broader reach in the months to come
A diversity initiative aimed at providing a more inclusive organization and a culture of belonging for every family affected by Williams syndrome
and most importantly… YOU!
I also want to take a moment to thank the Van Handel family.  Their extremely generous, two-year gift is enabling us to have a bigger impact on both medical care and research on Williams syndrome. Their gift will do so much for our community – helping to establish "best practices" that will improve medical treatment for children and adults with WS nationwide through a clinical consortium and shared database. The effort will also encourage collaborative research studies and inspire young investigators to choose Williams syndrome for their research in the years to come.
We wouldn't have been able to do any of these things without you and your generosity during this difficult year – whether you supported us during awareness month in May, for our summer camp in July, for the virtual walk in August, or the convention last month, your generous personal contributions and willingness to reach out to your families and friends on our behalf have truly made a difference.  We aren't there yet, but we have a clear path to the finish line – to ensure that our programming will not have to decrease in 2021.  With your support, I know that we can do it, and I cannot thank you enough.
Thank you for standing by us and providing the support that is so critically important to the success of the WSA and the future for individuals with Williams syndrome. 
Happy Thanksgiving!