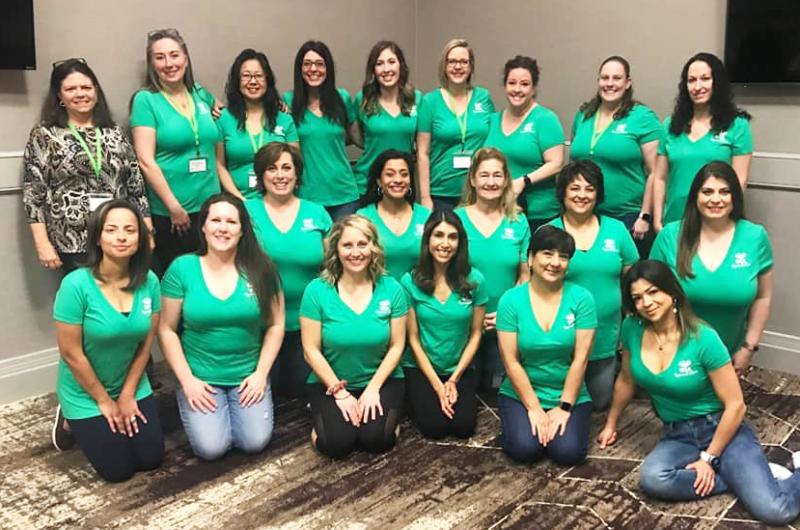 As National Volunteer Week comes to a close, and with awareness month just around the corner, I want to take a moment to thank all of the amazing volunteers who are part of the WSA community.  I wish that I could thank each of you personally for the time, energy and dedication that you provide to the WSA. You make an incredible contribution year-round, and the extra efforts of countless families and friends nationwide and throughout the world during awareness month are immeasurable.
Our wonderful group of volunteers is diversefrom youth who sell lemonade and cookies on our behalf, to grandparents who rock babies in the childcare room at every convention; from the dedicated medical, research and education professionals who provide their expertise at a moment's notice to the Board of Trustees and the extraordinary Regional Chairs and their committee members who bring families together in their communities and provide local resources and support. The WSA is blessed with volunteers who coordinate our awareness and social events, fundraise, translate information, offer specialized skills, and answer questions for our broad membership…the list is long and ever-growing. We are blessed to have the support of hundreds of volunteers each year. 
Without your support, we would not be able to provide the programs and resources that help us all tremendously throughout the lives of our sons and daughters, brothers and sisters, relatives and friends with Williams syndrome.
Thank you for all that you do for us. We appreciate your support, value your friendship, and look forward to working with you every day.
With great appreciation,