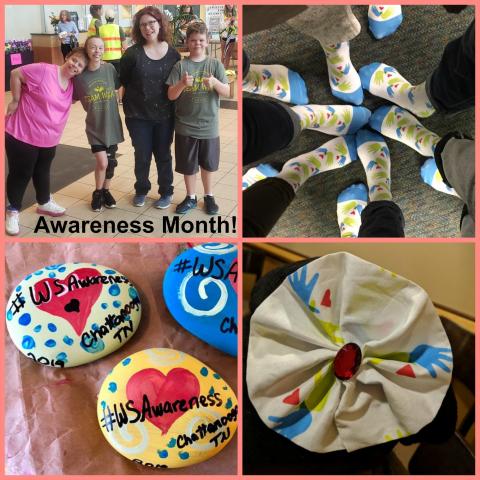 May is #WSAwareness month! We have #Walk4Williams events (and they don't have to be walks!) across the country but awareness can come in many other forms as well. Looking for some ideas? The WSA knows that our wonderful community shares stories and awareness about Williams syndrome throughout the year, but in May, we REALLY make it happen. It's our special time to highlight Williams syndrome, and there are so many ways to do just that. Here are a few things to consider--and we always want to hear about other ideas/campaigns directly from you! Contact us any time with news and questions at info@williams-syndrome.org or via Facebook Messenger.
Please use the hashtag #wsawareness for any social media posts on Facebook, Instagram, Twitter and more so our posts are searchable and shareable for awareness. For walks, also use #Walk4Williams Any time you write Williams syndrome, hashtag it as #Williamssyndrome (the s is not capped).  
Attend one of the many walks or events our wonderful volunteer committees are hosting this year! Find them listed here. If you don't see one in your area, consider hosting one next year with our support.
If you've been to a walk, please wear this year's or last year's t-shirt and be ready when people ask you what Williams syndrome is. If someone asks, we created this awareness business card with what we call the "elevator speech" for those who want an easy way to explain WS. Download it here.  
On this page you'll find brochures to use for presentations or displays, information on how to get your city or state to proclaim May as an official awareness month in your area, materials to make lawn signs and much more!
Sport the John's Crazy Socks specially designed WS Socks! A portion of the proceeds are donated to us, and the company gives us a 10 percent discount.
Be creative! We have some talented people in our community, that's for sure! We've seen so many great designs that people make for awareness or to sell and donate proceeds and we love them all, from hair bows and haircuts to cakes! Make sure to send pictures via info@williams-syndrome.org or message us on Facebook.
Several WSA families have been interviewed for spots that air on their local television stations, appearing with their children and discussing the unique joys and challenges of Williams syndrome. View examples here. We have a sample press release anyone can send to their local media on our behalf as well as talking points about awareness month. Please call the WSA office (248.244.2229 | 800.806.1871) for any other advice, or email us at info@williams-syndrome.org to let us know if you'll be interviewed so we can share the results! Tweeting news organizations or messeging them on Facebook about a walk or event is a great idea too. 
If you're not attending a walk or event, and want to do a personal fundraiser, contact the office and we'll set up a fundraising page for you to share. For example, we have an amazing grandmother run and bike every day (with her friends too!) for all days of the month! We also had an uncle who rode his bike across the country for awareness and fundraising. We're happy to help! It's also a great idea to set up a Facebook fundraiser for us--your friends are likely to give to a cause you support--and 100% of the funds come directly to the WSA.
How about giving a presentation at your school, work or club? We have videos and handouts to share. We also have a powerpoint template we can share. Email us at info@williams-syndrome.org and we'll share. 
We have WS fact cards to post! Find them and download them here. 
Post often about Williams syndrome and your child. Jessica Connor, mom to a daughter with WS, created some graphics to use with posts. 
Contact your local restaurants--many of them do Dine to Donate nights for nonprofits. If you do one, let us know so we can promote it!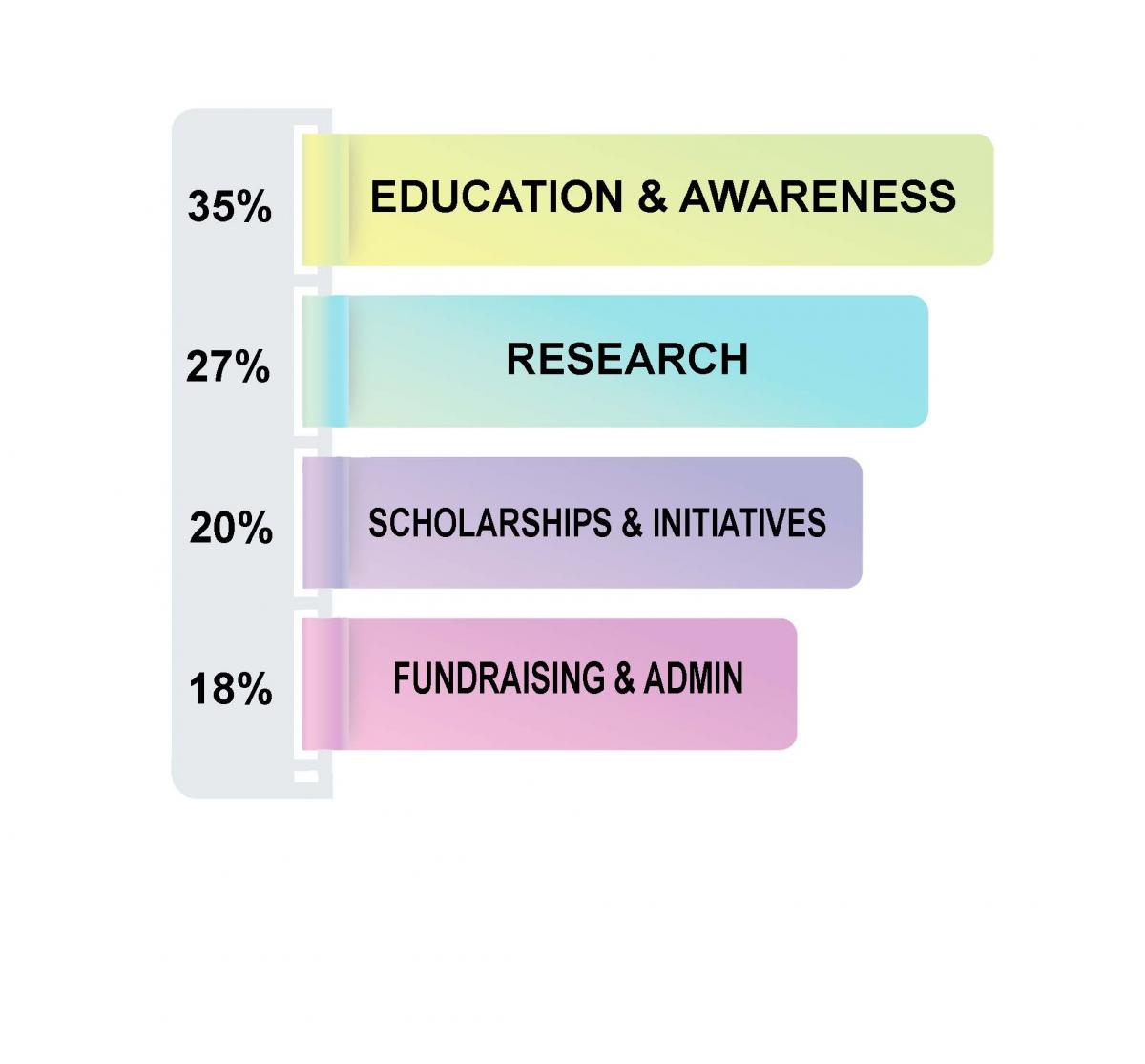 We look forward to working together as a community to get the word out about WS and raise funds this May--all support is greatly appreciated. Dollars raised in May go directly to programs that enrich the health and well-being of individuals with WS and their families. Here's to a successful Awareness Month!