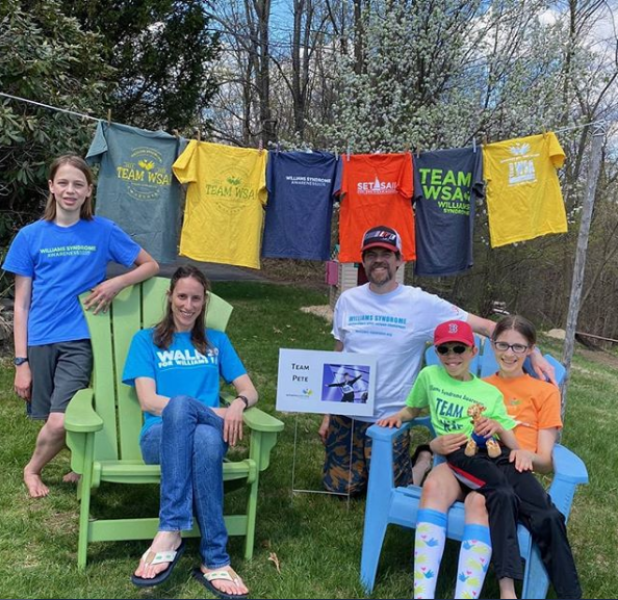 While May is Williams Syndrome Awareness Month ®, our mission extends beyond a single month. Help us make a difference by organizing fundraising events and supporting our cause throughout the year.
The WSA aims to increase understanding and support for individuals with Williams syndrome, a rare genetic condition. Join us in raising both awareness and funds for research, connections and resources by hosting a Walk for Williams, planning a golf tournament or even hosting a bake sale or car wash. Reach out on social media to share stories and organize online fundraisers.
Your involvement as a parent, friend, sibling, or neighbor is invaluable. Together, let's promote Williams Syndrome Awareness and create a more inclusive society. Thank you for your interest and support.
HOW TO HOST AN AWARENESS EVENT
Want to host a Walk for Williams®? All our walks across the country are hosted by amazing WSA volunteers with our support. Walks don't only happen during Awareness Month--they can happen all year long!
Download the coordinator manual to learn more.  
Once you are ready with your walk's details, register your walk by clicking the button below.
Sponsor Solicitation Letter 
Know any businesses who want to be a sponsor (we have levels and can give them recognition and naming/advertisement at an event) or provide an in-kind donation (think water, food, or an activity). We have a letter you can customize and send them. 
Printable Awareness Materials
Other ideas to bring awareness to Williams syndrome:
Tell your stories, give a presentation in your child's class or at work (email us for a template!), apply to your city or state government for a proclamation, and more! Learn more.
Want to host a different kind of fundraiser? Check out these great ideas!
Check out this fun tool to help find more donors and sponsors.
ADDITIONAL RESOURCES FOR EVENT COORDINATORS
After your event has been registered and approved, click here for all other resources, including solicitation letters, thank you letters, and more. If you have questions or need additional information, email the Events Team at events@williams-syndrome.org or contact the national office.