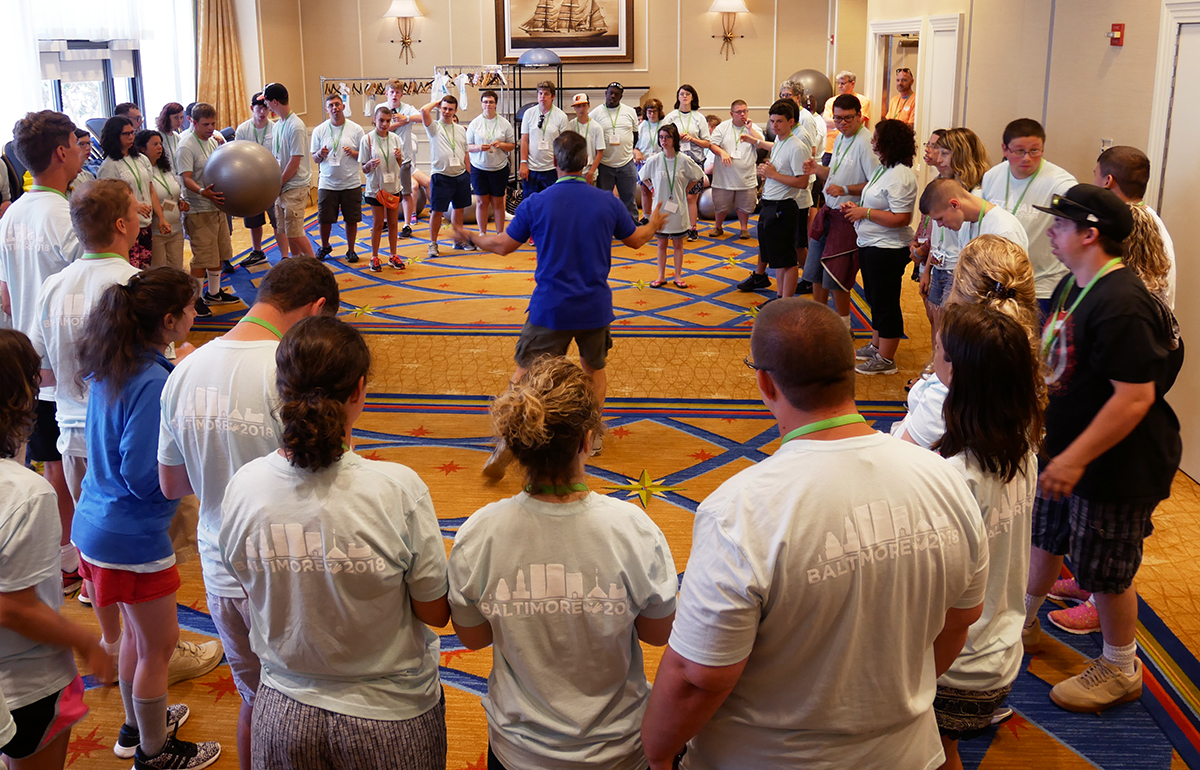 The WSA conducts single to multi-day conferences and conventions annually.  Programs are created to provide both educational and enrichment programming to support individuals with Williams syndrome, their parents, and the professionals working with our children.
BIENNIAL NATIONAL CONVENTION 
The WSA sponsors a national convention every two years. The convention is held at varying locations around the country and includes an exhibit fair, general sessions, daily workshops, child care and excursions for children, special programs for teens and adults, opportunities to participate in ongoing research, and evening programs.
INTERNATIONAL PROFESSIONAL CONFERENCE 
The WSA sponsors a professional conference biennially, usually in conjunction with the family convention. The WSA works with its medical advisors to gather scientists from around the globe who are conducting research on Williams syndrome. The event includes a poster session, keynote presentations, and research discussions.
REGIONAL EDUCATION CONFERENCES 
The WSA works with volunteers around the country to provide one-two day educational conferences for families and local professionals.  The conferences bring families together locally for opportunities to learn about the medical and cognitive aspects of Williams syndrome from WSA Professional Advisors and local experts. Check our event calendar for any upcoming regional conferences. If you would like information on future conferences, please contact the national office.